A Visit from the Goon Squad – Jennifer Egan
A Visit from the Goon Squad is from Jennifer Egan who has just won the Pulitzer Prize for Fiction for it and this week HBO announced they have optioned it. It is about an aging punk rocker turned music producer.
Critics loved Egan's newest novel, describing it as "audacious" and "extraordinary" (Philadelphia Inquirer). In the hands of a less-gifted writer, Egans's time-hopping narrative, unorthodox format, and motley cast of characters might have failed spectacularly. But it works here, primarily because each person shines within his or her individual chapter that offers a distinct voice and a fascinating backstory. It is a gutsy novel that succeeds on all levels.
Working side-by-side for a record label, former punk rocker Bennie Salazar and the passionate Sasha hide illicit secrets from one another while interacting with a motley assortment of equally troubled people from 1970s San Francisco to the post-war future.
BookOffers.com.au – Requesting prices
---
---
Winner 2010 National Book Criticis Circle Award
Winner 2011 Pulitzer Prize for Fiction
Enjoy a Conversation with Jennifer Egan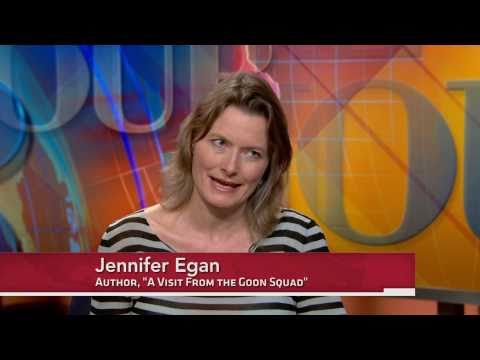 Read this book? – Leave a comment or review below.